In search of details and precious moments in your eyes, I am the person who highlights your uniqueness and realizes

memorie

s that resemble you.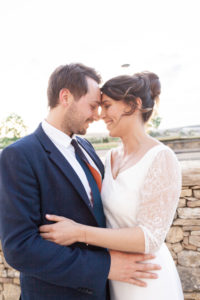 My vision
Your marriage is necessarily unique, you deserve photographs that will be just as unique.
Delicate, listening to my senses and in love with great moments, I am always on the lookout for the little tear, the hug or the tender gesture to photograph it and make your most beautiful days magical memories.
I work in a "reporting" way, and look for what is valuable to you. My work starts well in advance of your wedding day. I like to get to know you, and to have a bond of trust established between us before we commit.
My goal is to leave you a sensitive and poetic trace of the singular details of this day.
This is how your wedding photographs will be the most timeless and personal in my opinion.
Also, I want your photographs to be given to you on quality media. That's why you'll find at least one customizable souvenir box in each of my collections.
From $1700